Funny Peculiar – A guide to Eccentric Britain is an alternative guided tour, which investigates and celebrates eccentrics and the notion of eccentricity.
…somehow, when Lesley and Leslie are around, having harmless fun in public seems perfectly OK. Psychologically, this show is a masterpiece, and creatively, it's full of joy. Don't miss it.
Fringe Guru
In 2015 we teamed up with extraordinary creative producers Time Wont Wait to investigate eccentricity across Britain, developing bespoke tours in each place that included ridiculous performances and curious audio on radio controlled headsets, gently encouraging people to have glorious fun in public places.
Find out more about our residencies in Bath, Stoke-on-Trent, Margate and Harlow. We also made a pit stop to Coventry for the Festival of Imagineers, where we shared our research, especially about the incredible inventors who have hailed from the city.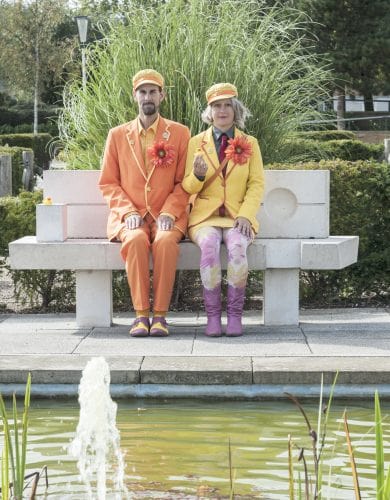 Thanks all for helping us celebrate the peculiar people and things in life for as Groucho Marx said, 'Blessed are the Cracked, for they let in the Light'
Creative Team