People gathered for a journey through our imaginations, to recreate the river which formed this spectacular landscape and evoke folk tales that have clung to the stones for centuries.
Valley of Rocks is a puzzle of a place. A deep valley with no river. A landscape littered with stones but no-one knows which stones were placed by human hands and which fell from the tops of the rocks or who named them Rugged Jack, Eros, Icarus, the Devil's Cheesewring.
With over 350 Lumenators we explored the enigma that is the valley. We began with the absent river, which ran for thousands of years, carving its way through the fossil ridden sandstone. Some say that the river ran dry 100,000 years ago, perhaps before human eyes even encountered the place.
Accompanied by musicians, Lumenators on bicycles and on foot reimagined this river, building from a drop to a trickle, into a stream and finally, a full bodied river of flickering blue lights.
Our river meandered past the long, rocky ridge of Rugged Jack where local folktales tell of dancers turned into stone by the Devil. Figures appeared in silhouette against the sky and hollered down to Lumenators below. And the river gathered in a pool by the enigmatic Castle Rock. There a Step Dancer tapped her feet on an upturned barrel and the beat echoed throughout the valley.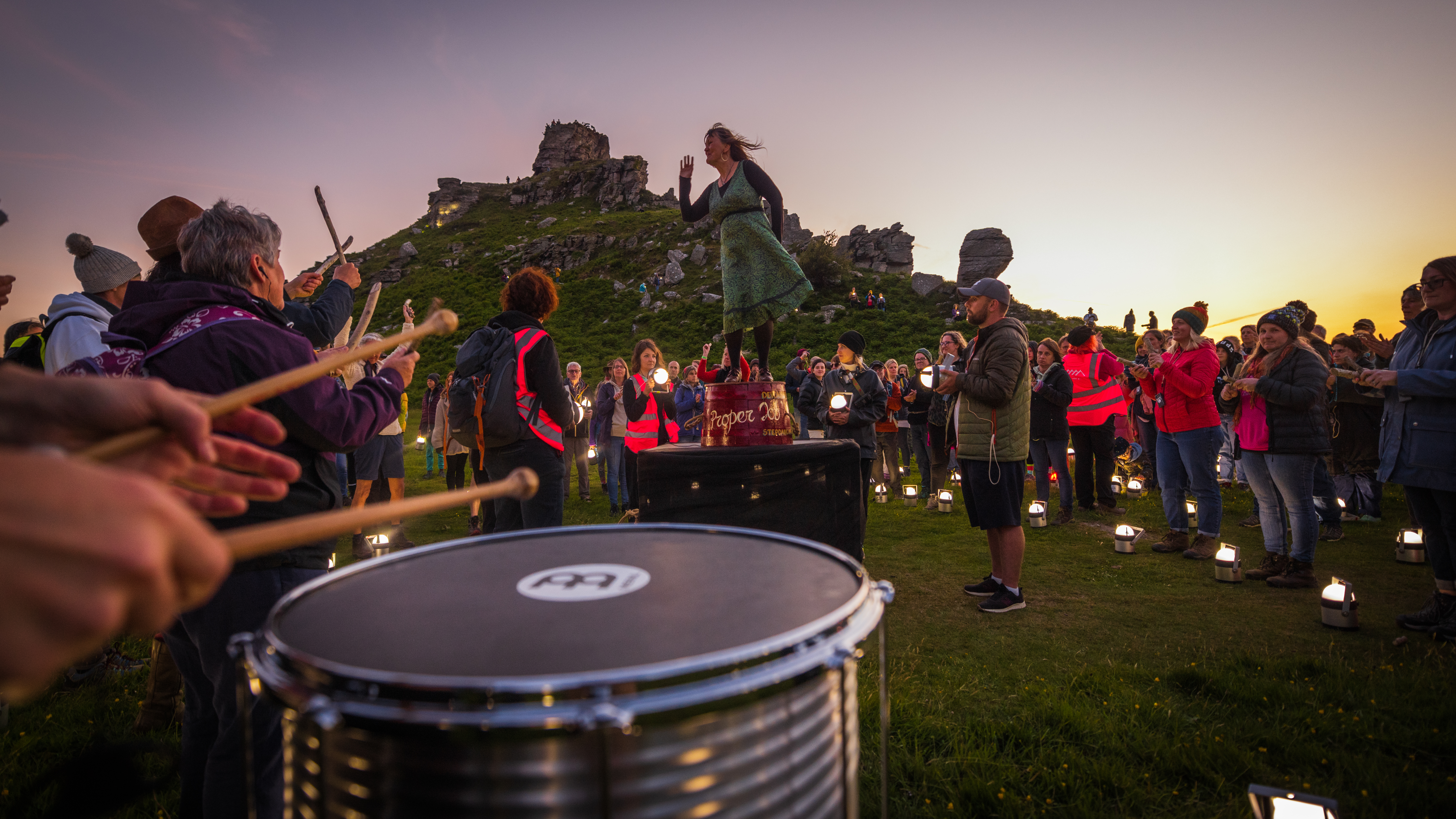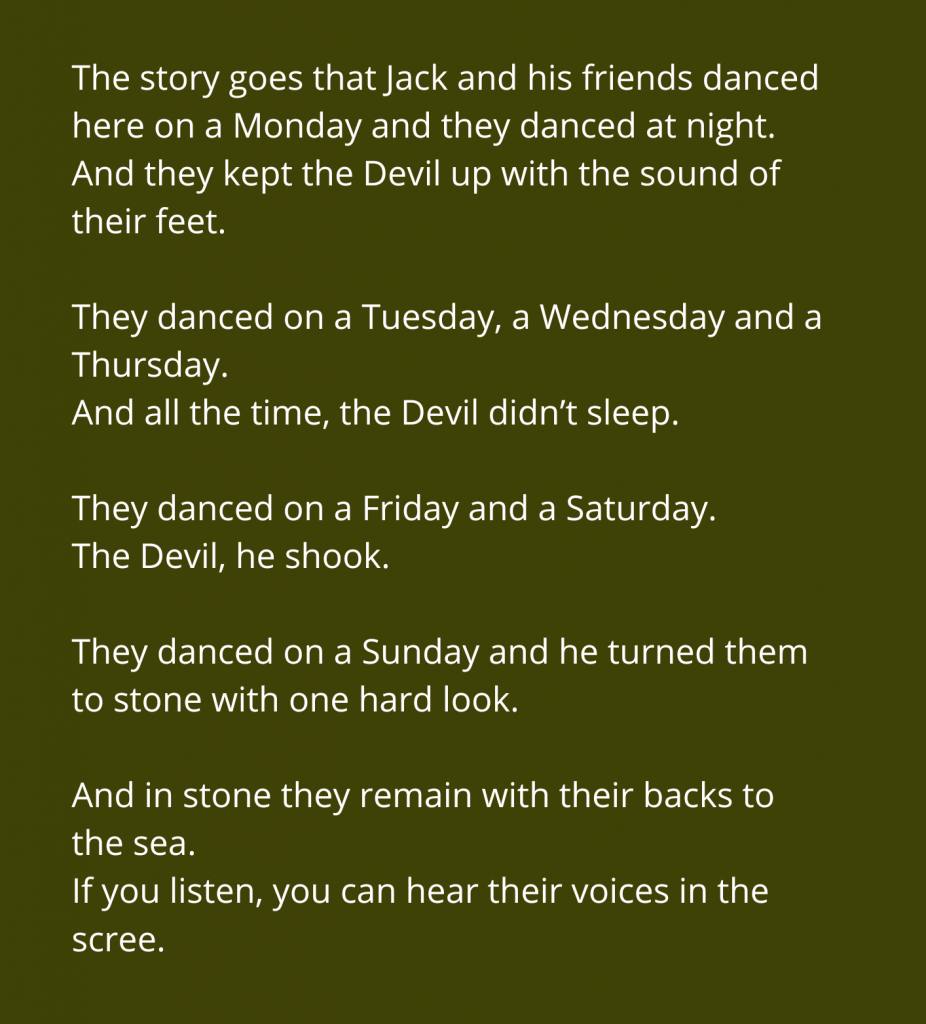 Climbers abseiled down the side of Castle Rock with Geolights on their backs and dancers moved to create circles of light and in shadow. Down below, Lumenators created swirling circles and spirals in green, red and yellow, making a nod to the notion that the valley was occupied by people in the Bronze Age.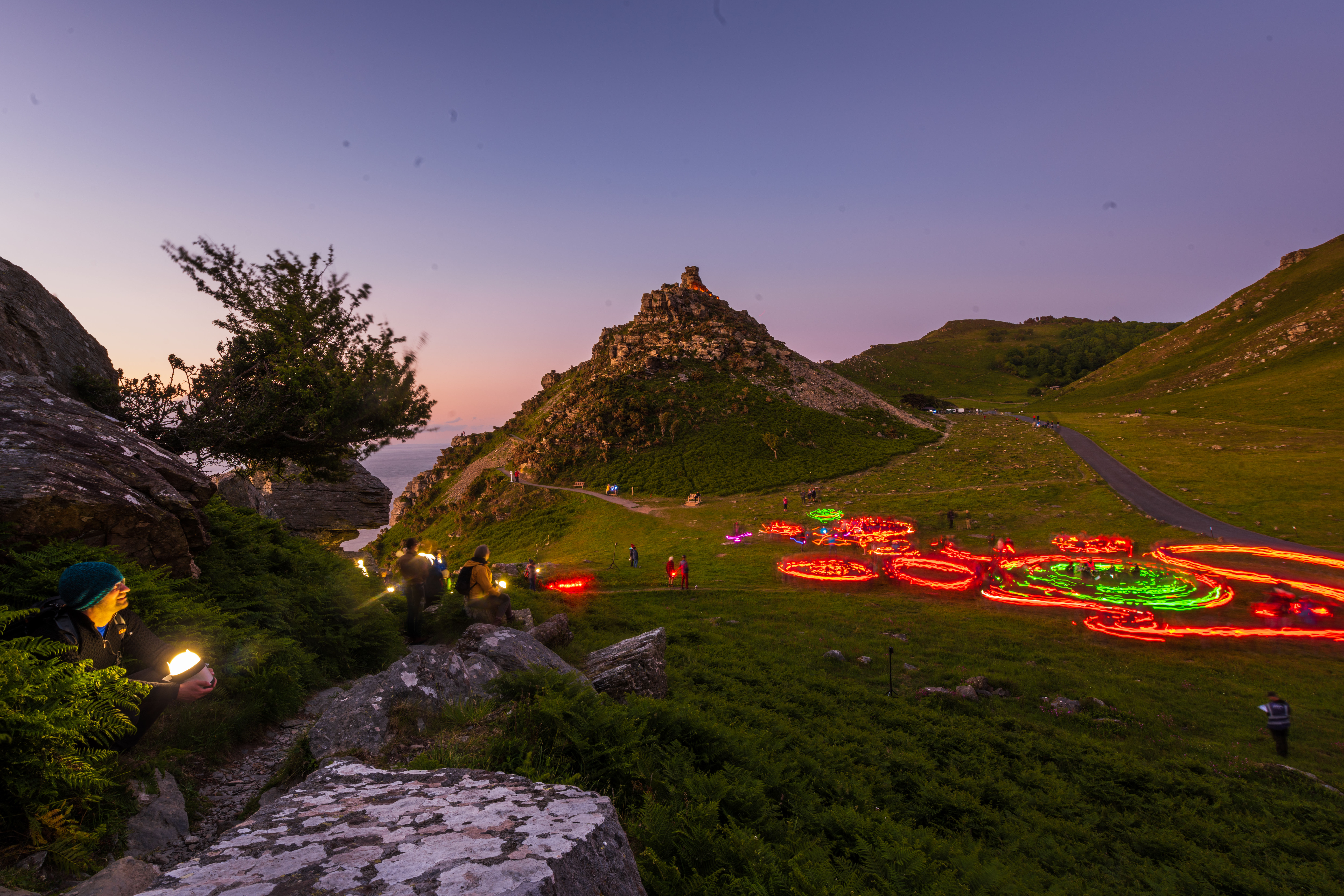 For a moment of contemplation in this majestic and eerie place, the Lumenators fell silent and the lights went dark. From the silence came a single voice, speaking an excerpt from a poem by William Wordsworth who visited this place with Samuel Coleridge.
Visit the Green Space Dark Skies website for more details
Production and Creative Team:
Event Producer: Kim Tilbrook
Engagement Producer: Fiona Fraser Smith
Creative Director: Paschale Straiton
Musical Director: Jules Bushell
Exmoor Local Lead Artist: Helena Payne
Choreography: Katy Lee
Step Dancer: Lisa Sture
Music Facilitators: Laurence Hunt & Mike Hurley