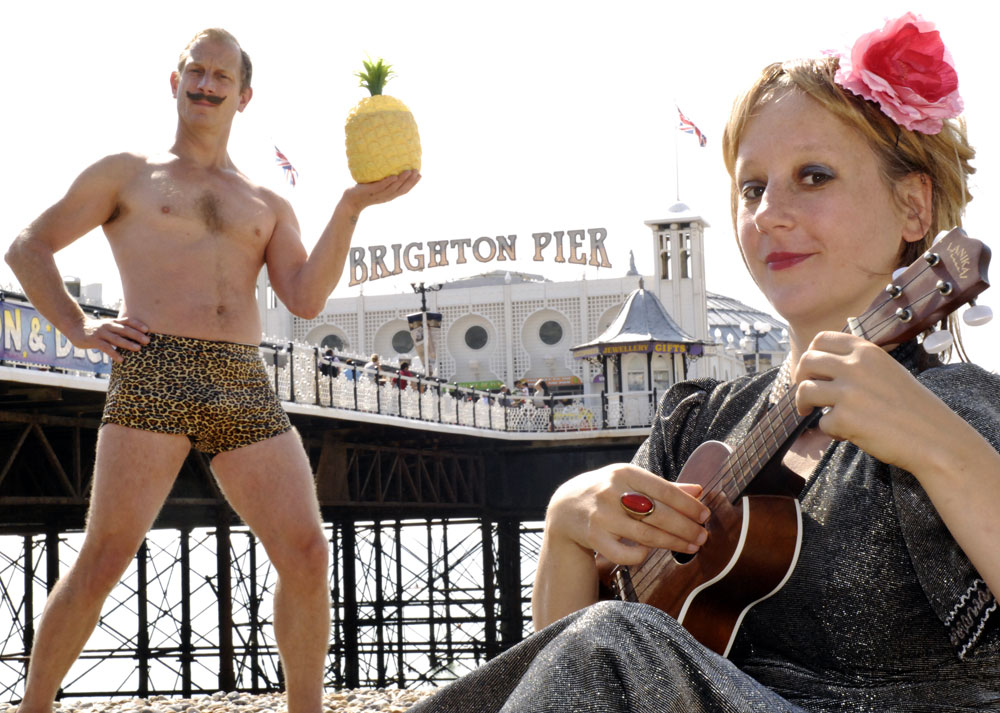 A Heritage Lottery funded project investigating The History of Popular Entertainment in Brighton since 1960…
…which we discovered was a subject that had been very scantily recorded (apart from the wonderful Zap Book, which can be found here. Over the last 2 years we have scoured archives, interviewed 20 people – entertainers, artists, historians and enthusiasts – and have gathered wealth of information and memories.
In 2014, we shared our findings through a number of workshops and a talk, informed by a number of interviews with the likes of Charlie Morrissey, Janine Fletcher and Avis Cockbill aka The Two Wrongies, Boogaloo Stu and Spymonkey's very own Toby Park.
We traced the history of the entertainment business in modern Brighton, where traditional seaside entertainers have rubbed shoulders with a developing radical arts movement, epitomised by the Zap Club in the 80s and sustained by the renowned Visual and Performance Arts course at the Brighton University.
We acknowledged the cheeky side of Brighton's culture, from the kiss me quick comic patter of Max Miller (pictured left), to the glitz and glamour of The Trolettes, and the slap and tickle comedy of the clown troupe Spymonkey.
All these elements came together to form a rich seam of the daring, hilarious and downright weird. This was epitomised in the Zap Club's Tuesday night platforms hosted by the wonderful Ian Smith (pictured left), in which anyone could have a go.
Happily, despite the economic downturn, this is still a prevalent the atmosphere in the city. Have a go, be daring. No-one's going to mind, because it's a place where topsy turvy is a wonderful thing…
And where will things go from here?