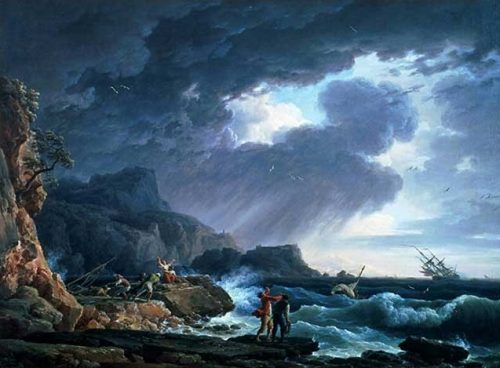 We are planning a heritage and arts project on the Hartland Peninsular. This is an extraordinary place is a part of the North Devon Area of Outstanding Natural Beauty, whose distinctive character and natural beauty are safeguarded for national interest.
This project has the working title of Wrecks and Refuge – taking inspiration from the craggy coast that has, in days gone by, done for many a ship while providing shelter for an isolated rural community.
The first phase is about research and heritage. We'll be talking to experts in many different fields – local and social history, archives, folklore, search and rescue, customs and excise.
We're particularly interested to learn more about folk tales from the area and what it tells about the place. The most famous seems to be that of 'Cruel Coppinger,' a man who was washed up on Welcombe Mouth Beach, swept a local maid off her feet and became a notorious smuggler in Hartland. No-one really knows the truth behind the myth but what made the story so popular? As Coppinger was often described as a Dane, did it fuel suspicions about strangers? Or, like stories about wreckers drowning survivors for which there is no concrete evidence, does this story connect with a macabre kind of sensibility in these parts?
We will be talking to people who live here about what they think and feel about the place today. What are the joys and challenges in living in a small rural community today and if there were modern day folktales, what would they sound like?
We plan to run a series of talks and workshops and work with local people to create innovative interpretation about Hartland past and present for residents and visitors to enjoy.