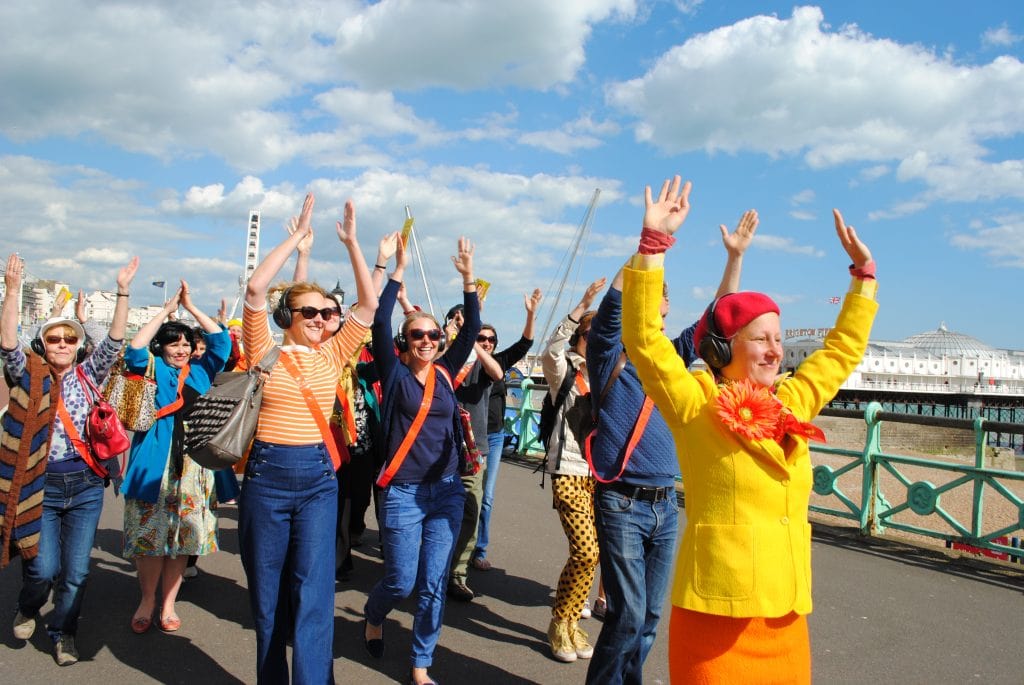 Red Herring is an outdoor arts company based in Bideford, North Devon. We make and curate performances for street corners, urban parks and more remote landscape settings. We specialise in creating projects and events that blur the edge between the performance and the audience, that provide opportunity for people to interact and play.
The performance that we make are fun, comic, curious and considered. We take a sideways look at the world we live in and encourage people to experience familiar places and familiar stories in unfamiliar ways.
Our projects involve a period of research where we find out as much as we can about the place and the community that live there. Where possible, we offer workshops and other opportunities to take part. If you'd like to find out about this side of our work, then we'd love to hear from you.
Equality, Diversity and Inclusion Policy
Red Herring Productions is a not-for-profit Community Interest Company, creating arts projects with a social impact. If you would like to give to the company you can do so by pressing the button