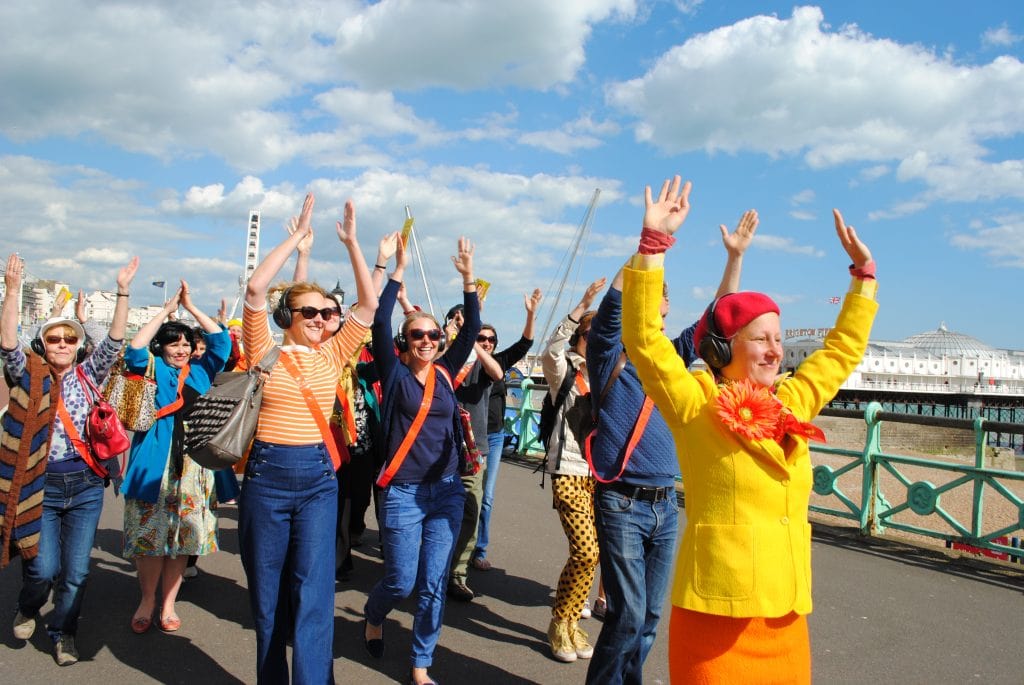 Red Herring is a theatre company based in Bideford, North Devon. We specialise in outdoor, interactive performance that blurs the edges between the performance and the audience.
We believe that bringing people together to experience familiar places in unfamiliar ways can strengthen connections between people and an appreciation of the places where we live. And where people are not able to join us outdoors, we think of ways to bring a bit of the outdoors inside to them.
We believe that play can have a transformative impact on people, stimulating creativity and happiness, whatever our age. We provide opportunities for members of the public to take part – through workshops, in performances and as actively engaged audience members.
Red Herring is well recognised in the Outdoor Arts Sector. We have received commissions from the Without Walls Consortium, Green Carpet, Winchester Hat Fair, Arts Fresco Market Harborough and Magnetic Events and funding from Arts Council England, The Heritage Lottery Fund, Awards for All and North Devon Coasts AONB. Two of the Directors on the Steering Committee of the National Association of Street Artists.
Red Herring Productions is a not-for-profit Community Interest Company, creating arts projects with a social impact. If you would like to donate to the company you can do so by pressing the button…