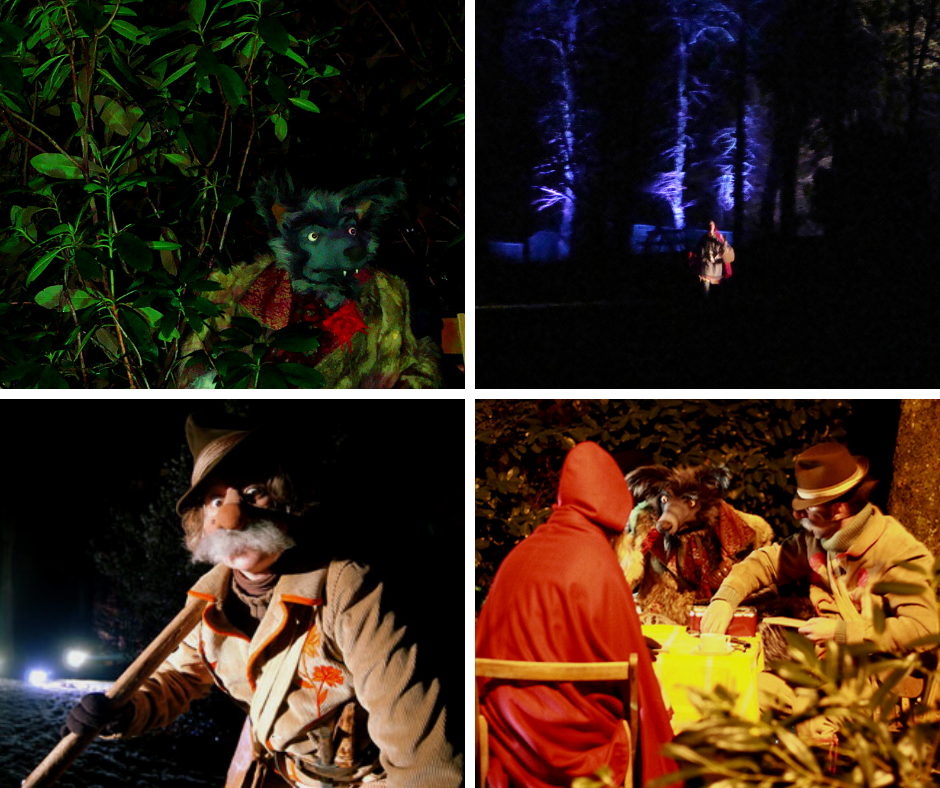 If you go down to the park today, you're in for a big surprise. Red Riding Hood is walking through the trees, looking for her Granny; the Woodcutter is on the hunt for the prime suspect in Granny's disappearance; the Wolf is lurking in the bushes, attempting to lure more unsuspecting pensioners into the undergrowth. A series of night-time vignettes viewed in the context of the spectacularly lit Victorian gardens.
A fable of night time terror mixed with satire was played out across the front park lawn, up wintery tree lined pathways into the very darkest leafy corners…The thousands of families who came laughed and were spooked as the wolf attempted to lure grannies into the bushes. They all came back for more!
Robin Morely, Magnetic Arts
Creative Team
Director and Designer: Paschale Straiton
Puppet Makers: Pickled Image
Performers and Lighting Operators: Vicky Andrews and Dik Downey from Pickled Image and Paschale Straiton with 8 volunteers from Northumberia University
---
Red Riding Hood was commissioned by Magnetic Events as part of their night time art trail 'Enchanted Parks' at Saltwell Park, Gateshead in December 2008 – winner of 'The Best Event Tyneside' at the Journal Culture Awards 2008.