Stepping Out is a programme of distinctive, fun and captivating outdoor performance which encourages people to come together to experience familiar places in unfamiliar ways.
In 2019 we created a series of events that celebrated the unique nature of the Taw and Torridge Estuary and were part of a programme that marked the 60th Anniversary of the North Devon Coast Areas of Outstanding Natural Beauty.
People joined us for Ebb and Flow, an interactive, creative walk designed for both Northam and Braunton Burrows. We invited groups to explore this monumental landscape through the idea of movement: the shifting earth beneath our feet, the routes of migrating birds and the human impulse to travel beyond the horizon.
We introduced a couple of Oystercatcher characters onto the streets and beaches, where they got lost and into mischief. People could help them or observe them at a distance through binoculars. Our aim was to draw attention to this fascinating bird and encourage people to look out for their future.
We took field recordings and made a series of compositions share with people during walks and through our specially designed immersive, sound experience. Follow the link to listen to Creek field recordings and compositions.
Photo credits: left and centre by Jim Wileman; right by Paschale Straiton
---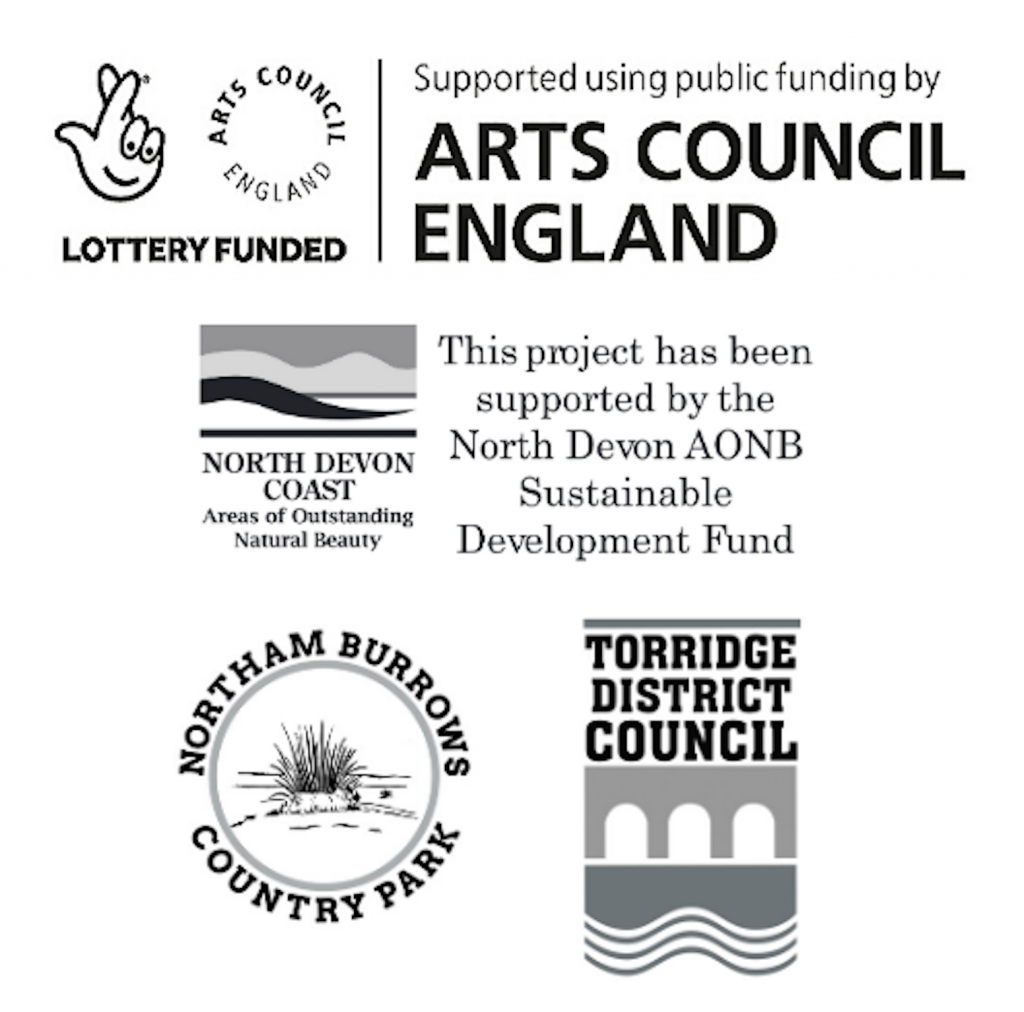 Stepping Out was supported with funding from Arts Council England and the North Devon Coast Areas of Outstanding Natural Beauty. The North Devon Coast AONB funding is supported through their Sustainable Development Fund (SDF) which is funded by Defra. Stepping Out was part of the celebrations of the 60th Anniversary of AONBs.
If you or your organisation are interested in partnering with us, please contact us: admin@redherringproductions.co.uk
We were grateful to work with photographer Jim Wileman, who has created some fabulous images of the project and you find more about him or contact him here.