Green Space Dark Skies
We were were invited by Walk the Plank to co-produce an element of Green Space Dark Skies in Exmoor on 28 May 2022. We are excited to bring local people together, to share and express our sense of wonder at this extraordinary and mysterious place and the particular culture that is entwined with it.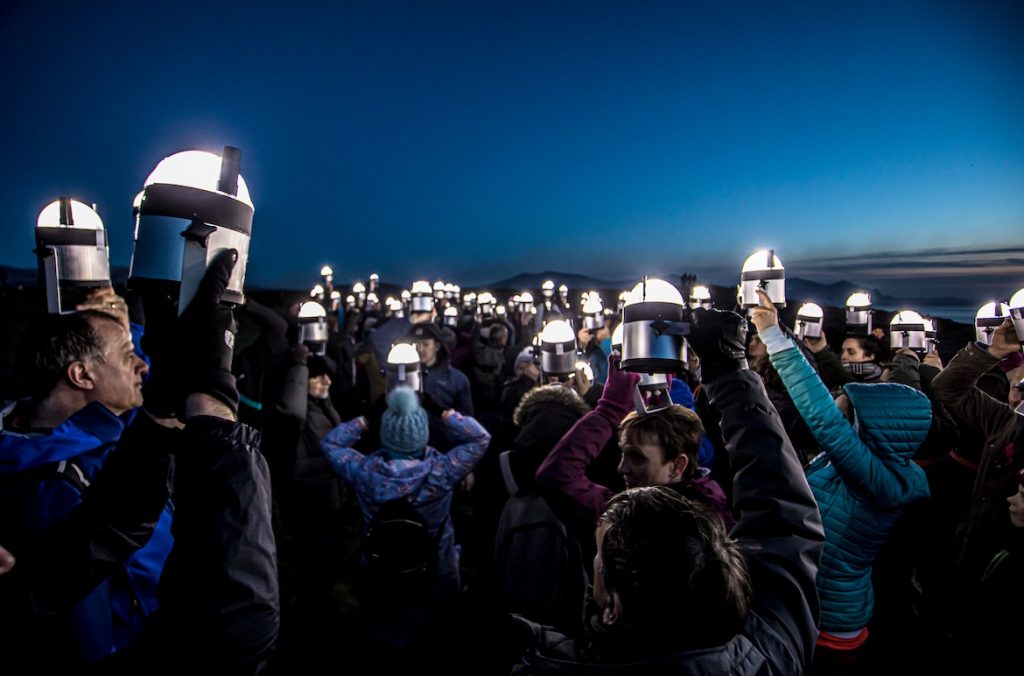 If you'd like to receive (infrequent) Red Herring newsletters with updates about our events and touring productions please…
The Whistlers at The Wye River Valley Festival 3-5 June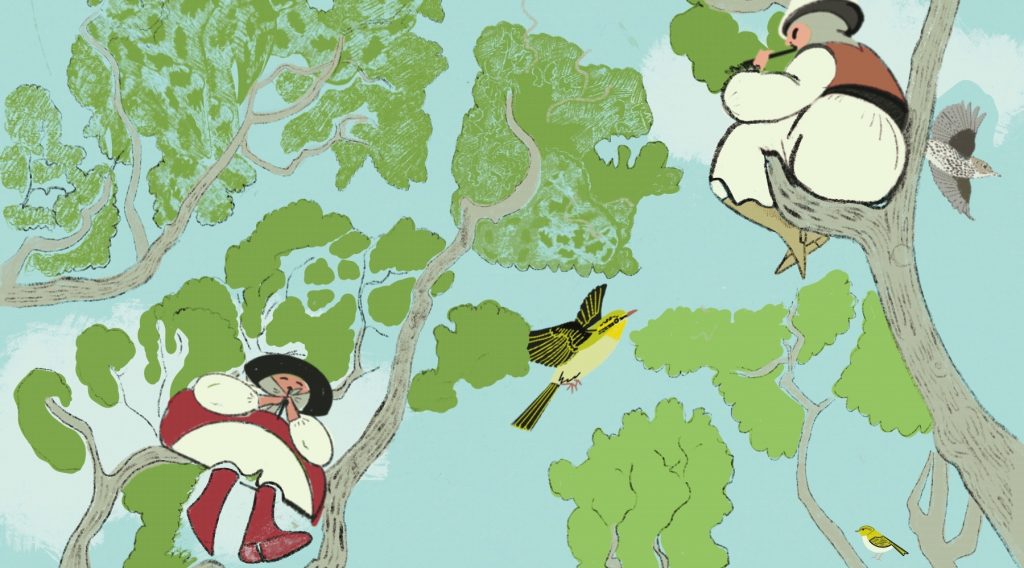 The Whistlers (Commissioned by Green Carpet) is an outdoor performance around bird song, whistling and whistling, explored through the idea of a fantastical ancient culture of people who have a symbiotic relationship with songbirds. The show will feature in the Wye River Valley Festival from 3-5 June 2022, near the beautiful Symonds Yat in Herefordshire. Click HERE to book tickets.
Watch online…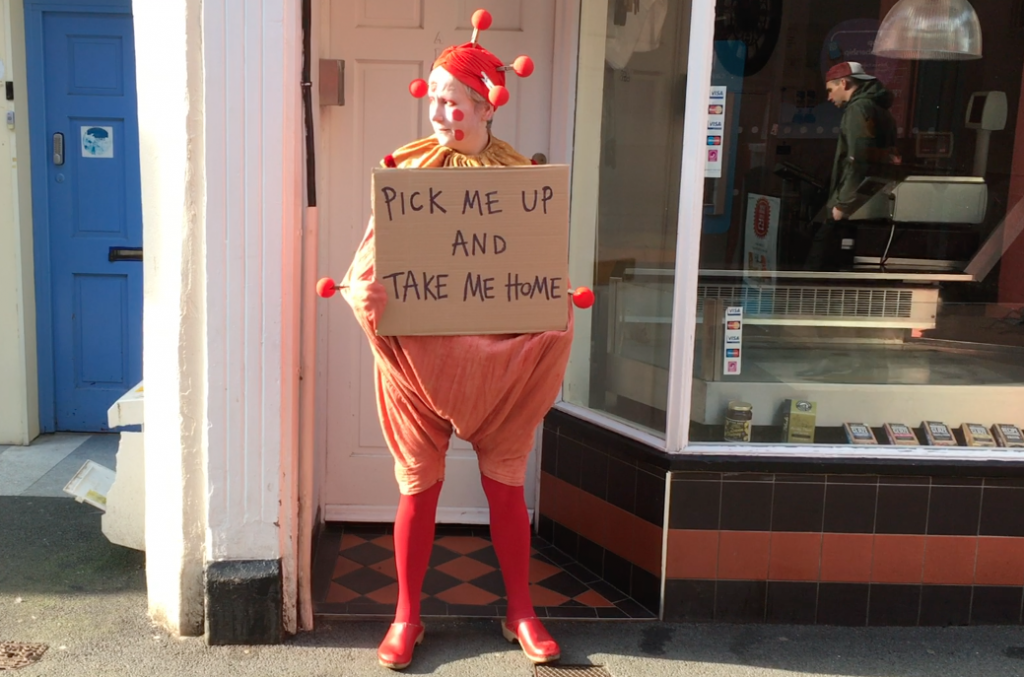 Chronicles of an Infectious Agent is a series of 6 short comic films, introducing the character of Sars CoV-2 and their deliberations with sanitising & social distancing.
Listen on your headphones…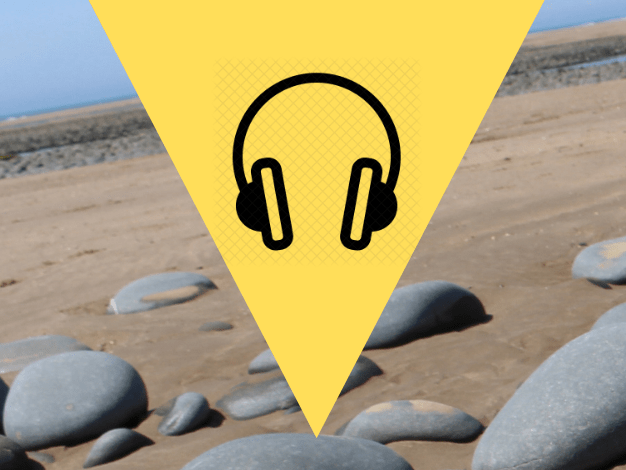 A Trip to… is a series of Sound Journeys in which the listener is transported into different natural environments. Each has an accompanying Touch Tour where the listener is offered objects to touch and smell, providing a more immersive, sensory experience. We've made guides so that you can offer a Touch Tour to a friend or family member. NB Post Covid-19, it is only appropriate to offer this to someone who you are able to interact with and touch.
Book for an event or a party…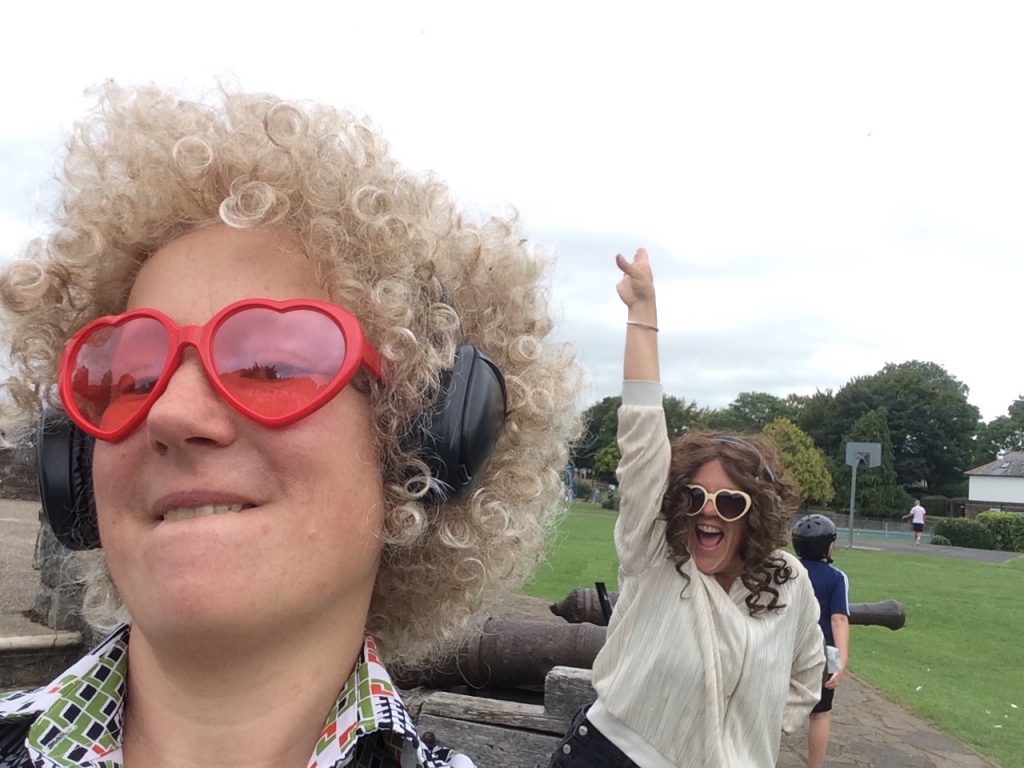 Social DisDance brings the fun and frivolity of Disco back into our lives – DJ DisDance is the mistress of ceremonies, with a set list to get those hips wriggling and some moves to pass on. Our headphones (sanitised by us) mean that you can rip it up in the park or in your private garden, without disturbing the neighbours. Available for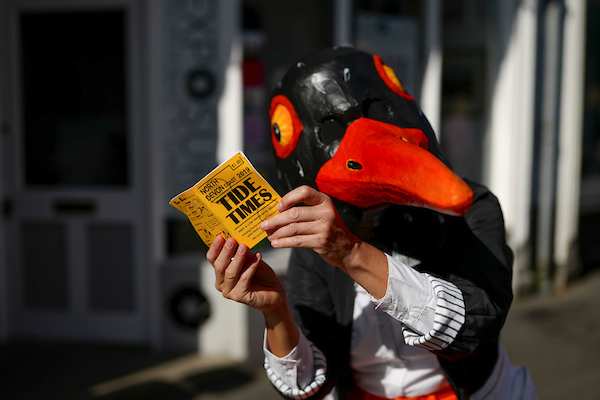 Oystercatchers is a beautiful and curious strolling performance, featuring two migrant Oystercatchers, who have arrived back from the Faroe Islands. Rather disorientated, they enlist help from local people to reach the seaside. At the seaside, they get busy with setting up home and catching shellfish.
Work in progress…
Stover Country Park – we're working with the park team to see how we might help them to shape their future plans for arts in this beautiful landscape, near Newton Abbot.