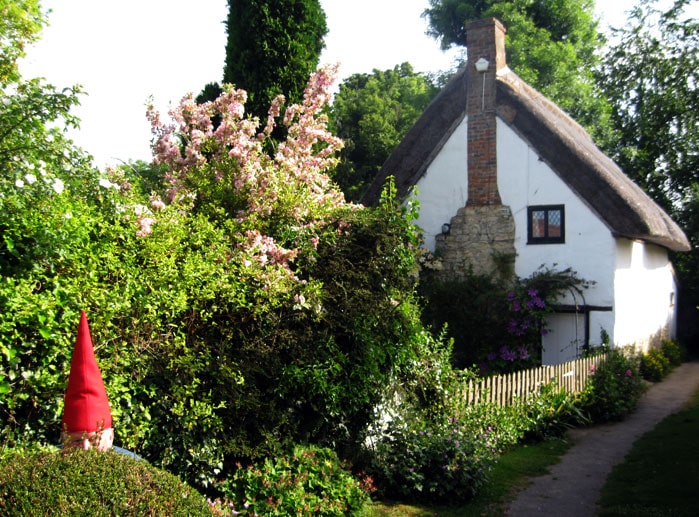 We were commissioned by Cuddington Village to deliver a project to run alongside their 2009 fete, themed Cuddington's Gnomes at Home. We ran theatre and storytelling workshops with 20 children and grandparents, leading to a series of 'pop up' performances around the village and a Gnome Home installation of the village green.
It was heart-warming to see a cast of varied ages performing so well and clearly enjoying themselves. Gnome Sweet Gnome was a highlight of the fete and was not only a celebration of the Gnomic life but also confirmed the human ability to places oneself in another skin.
Peter, Cuddington resident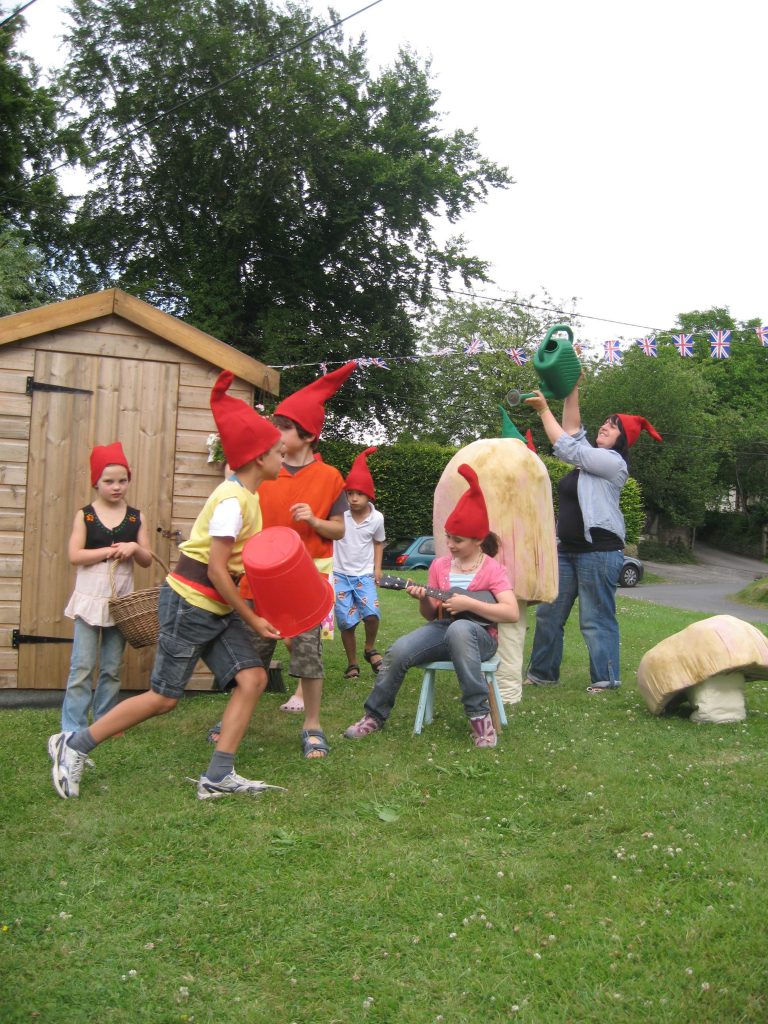 What a superb effort from you and your team! Everyone I've spoken to thought the performances were great fun and the whole installation added enormously to the atmosphere on Fete day.
Rosemary, Fete Committee member
---
I had a lot of fun being a Gnome and wish we could do it again!
Louis, aged 8
---
The project was a collaboration with Brink of Distinction Street Theatre Company and the Cuddington Fete Committee and was funded by Awards for All