A big thank you to everyone who helped to make this mini festival a success – to the artists, stewards, those who helped with catering and technical support and especially to the people who turned up to look and be entertained…
In Bideford's Mill Street: the Bureau of Silly ideas entertained people as they were out and about with their radio controlled wheelie bins and the mobile phone (the phone rings, you sit down and pick it up and end up in an unforgettable ride); and Avanti Display's Mr Lucky bemused as he passed by with an umbrella that rains on the inside. In Victoria Park: we had brilliant printing workshops by Sharon from Quiet British Accent; a knife throwing comedy show from Annabelle Holland of Frenetic Engineering and a hula hoop spectacular by Angie Mack. We finished in Jubilee Square with Full Circle, a funny and curious show involving 200 buckets by Avanti Display.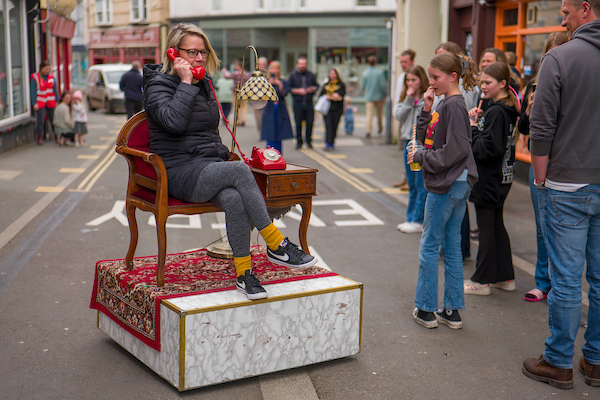 Photos by Jim Wileman
On Saturday night, we hosted a cabaret – featuring Annabelle Holland, Angie Mack and Avanti Display, with a ridiculous craft competition, followed by a foot stomping ceilidh by fabulous local legends, The Oggle Band.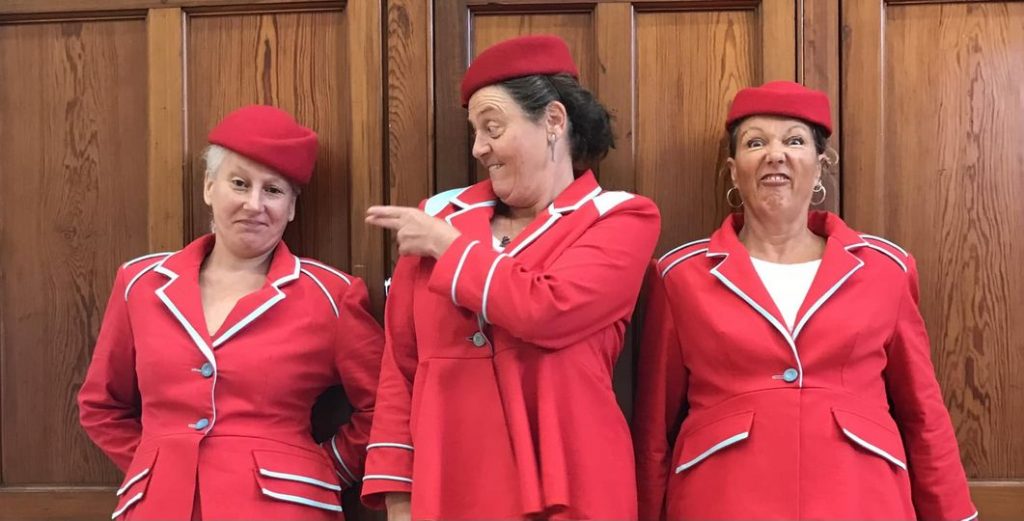 In Northam Burrows: we contemplated the sky with Gobbledegook Theatre; listened to recorded poems made by pupils from East-the- Water-Primary school and enjoyed an exhibition of their photographs; made prints and played with mud with the Burton Art Box; watched a VR film from Plastic Free North Devon about what lies under the sea with; learned about the habitat of the Burrows with AONB specialists; and observed our very own oystercatchers.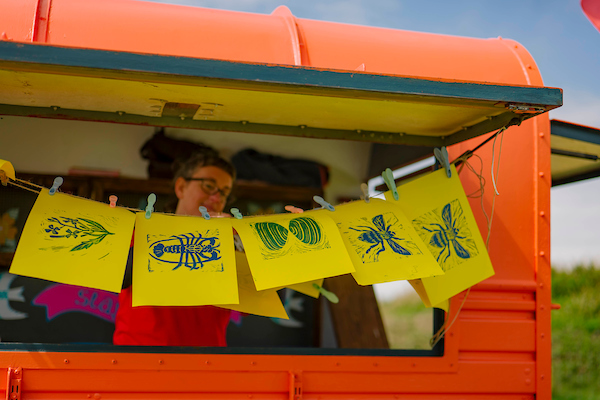 Photos by Jim Wileman