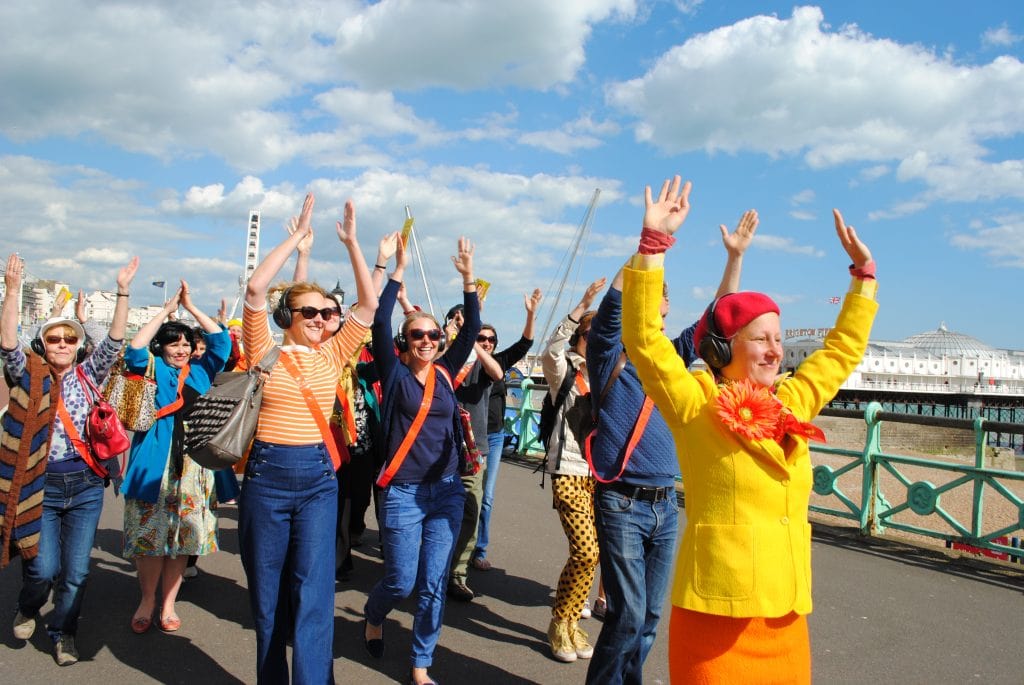 The research of neuropsychologist Dr. Weeks suggests that people who live their lives without worrying what others think are more likely to be healthier and live longer than the rest of us. Social commentators have suggested that eccentrics provide evidence for well functioning societies, which can accept and respond to new and challenging ideas. So, not only can we learn from people who defy convention – they are good for us!
Funny Peculiar – a Guide to Eccentric Brighton was created to celebrate the eccentric people who have lived in Brighton and how they have contributed to the eccentric identity of the city.
The project was later developed with Time Wont Wait. Funny Peculiar – a Guide to Eccentric Britain, involved residencies in locations across the UK where we talked to people on the streets, measured their 'eccentricity levels', ran workshops and developed bespoke tours that included hilarious performances, a immersive audio experience and encouraged people to have glorious fun in public places.